The Weill Cornell Institute of Geriatric Psychiatry was established in October 1994. Its mission has been to conduct ground breaking research in late-life psychiatric disorders, train future research and clinical leaders in Geriatric Psychiatry, and provide high quality specialized care to older adults.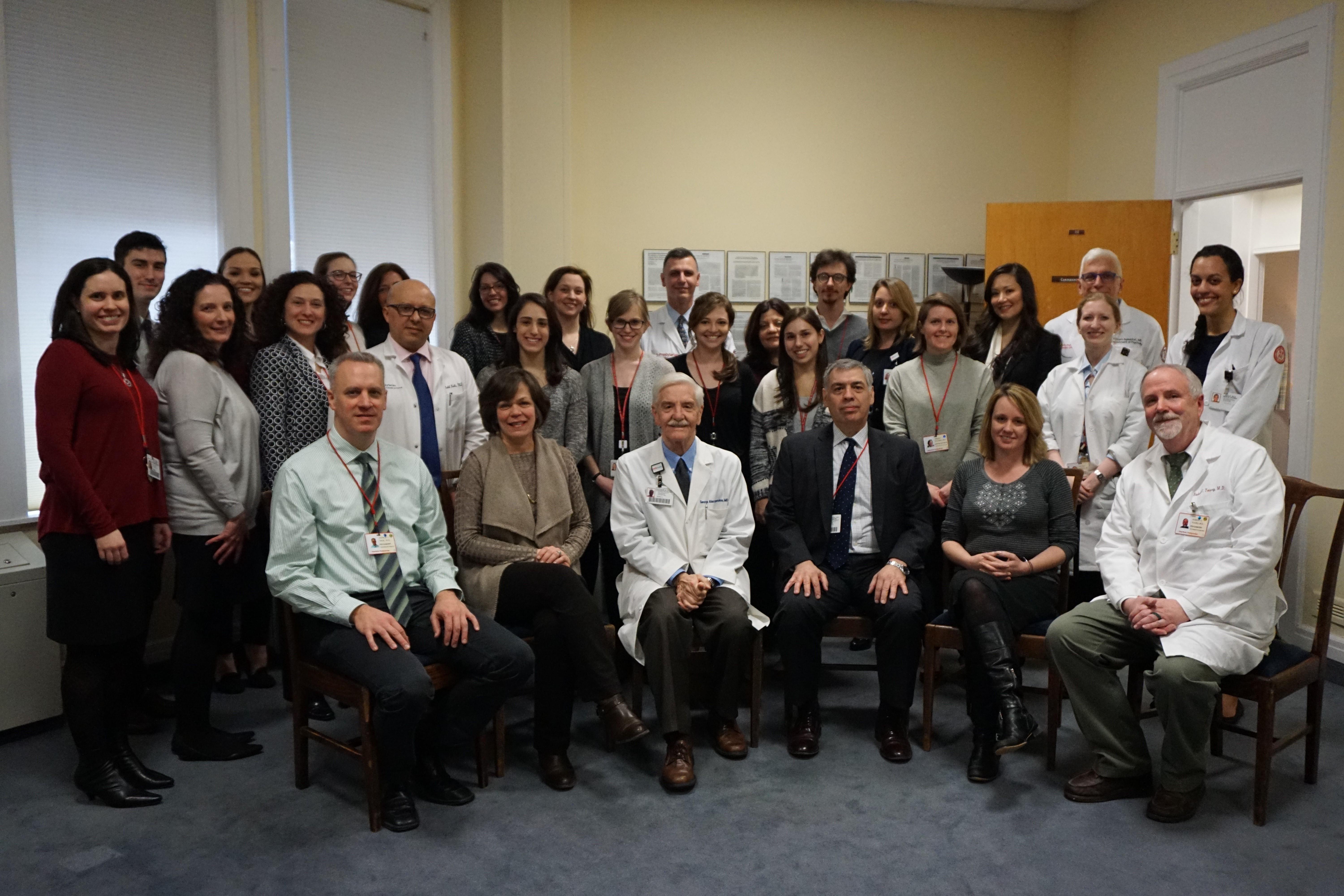 Research
The Institute's research encompasses a continuum of studies in late-life depression and cognitive impairment in three interrelated areas: 1) Neurobiology of late-life mood disorders; 2) Development and testing of neurobiology-based novel treatments; and 3) Interventions aimed to improve the delivery of empirically validated treatments in diverse community settings. The Institute's research program is supported by an NIMH ALACRITY Center Grant by NIMH, a number of R01, R61/R31 grants and U contracts by NIMH and NIA, and private donations.
The Institute's human neurobiology studies seek to identify aging-related brain abnormalities interfering with the response of late-life mood disorders to treatment. Informed by neurobiology, the Institute's investigators are developing and testing novel therapies for depressed older adults at risk for poor response to conventional antidepressants. Examples of such therapies are Engage (a treatment targeting the brain's reward networks), problem solving therapy for depression with executive dysfunction, ecosystem focused therapy for post-stroke depression, problem adaptation therapy for depression with mild dementia, cognitive reappraisal intervention for suicide prevention, interventions for depressed patients with chronic medical diseases or severe mood disorders, computerized cognitive remediation, and transcranial magnetic stimulation. The Institute has led NIMH supported treatment studies in geriatric bipolar disorder, psychotic depression and electroconvulsive therapy. The Institute seeks to improve mental health services and to reduce disparities using strategies for depression screening and for engagement in empirically validated interventions offered in community practice settings. The Weill Cornell ALACRITY Research Center implements a novel model of deployment-based behavioral interventions and implementation, streamlined based on neurobiology models and augmented by mobile technology. Rather than focusing exclusively on uptake and sustainability of available interventions, many of which are too complex for community use, the Weill Cornell ALACRITY Center investigators are working to both simplify the treatments themselves and improve their delivery. To maximize the impact of its research program, Weill Cornell ALACRITY investigators work both in settings in which most older and middle-aged people receive care (primary care) and in settings serving persons with special clinical (elder mistreatment) and social needs (poverty). 
Training and Career Development
The Weill Cornell Institute of Geriatric Psychiatry oversees, coordinates, and delivers all research and clinical training in Geriatric Psychiatry at the Weill Cornell Medical Center. Its programs train medical students, psychiatric and medical residents, psychology interns and fellows, geriatric psychiatry and geriatric medicine fellows, and post-graduate scientists in fields related to Geriatric Psychiatry. The Institute also has formal structures and mentorship programs aiming to promote career development of early career investigators of Weill Cornell Medicine and at a national level.
Research Training: The Institute offers an NRSA postdoctoral fellowship to physicians or post-graduate scientists interested in late life depression and/or cognitive impairment. Directed by G. Alexopoulos, M.D. the Research Fellowship has been supported for 27 years by a T32 NIMH grant, competitively renewed 6 times. The Fellowship provides research in translational research with studies ranging from structural and functional neuroimaging, clinical pharmacology, treatment efficacy and effectiveness research. Most of its research trainees have been interested in neurobiological abnormalities preventing response of depression to antidepressants or in developing and testing novel treatments for late-life depression. For more information please visit T32 Research Fellowship in Geriatric Mood Disorders.
Clinical Training: The Institute has a large and active clinical training program. Its inpatient, outpatient and nursing home services provide training in Geriatric Psychiatry to all trainees and faculty of the Weill Cornell Medical Center, including medical students, psychiatry residents, psychiatrists, psychologists, and other physicians.
The Institute offers a Clinical Fellowship Program in Geriatric Psychiatry to Board eligible psychiatrists. Established in 1980, this ACGME approved fellowship has been one of the first Geriatric Psychiatry formal training programs in the United States. Many of its graduates have had highly successful academic or clinical careers. Visit ACGME Clinical Fellowship in Geriatric Psychiatry for more information and to download an application packet.  Lean More...
Research Career Development: In addition to programs for trainees and faculty of Weill Cornell Medicine, the Institute provides career development training at a national level.  The Research Career Institute in the Mental Health of Aging (CIMA) is a year-long mentoring program that includes a 5-day Summer Research Institute (SRI) and 12 months of ongoing research mentoring. The SRI is an intensive 4-day program for junior scientists or physicians from around the country aspiring to a research career in geriatric mental health. It consists of lectures, group seminars, workshops, and individual and group consultation and mentoring of post-residency M.D.s or DOs as well as postdoctoral Ph.D., Psy.D. and Pharm.D. fellows. The SRI and the mentoring program program is oriented to the identification of the conditions needed to establish a research career to the "nuts and bolts" of research. For more information, about the program or for an application, go to https://mentalhealthtrainingnetwork.org/institutes/sri/home or contact Faith Gunning, Ph.D. at fgd2002@med.cornell.edu
Clinical Care
The Weill Cornell Institute of Geriatric Psychiatry has one of the largest academic clinical services in the nation. It provides psychiatric care to older psychiatric outpatients, inpatients, nursing home residents, and primary care patients. Outpatients eligible for research studies are offered detailed free of charge clinical assessment and psychotherapy or medication treatment. For more information please visit Join Our Treatment Studies.
NewYork-Presbyterian/Westchester Division (21 Bloomingdale Rd, White Plains, NY):  The geriatric clinical service consists of a 22 bed acute Inpatient Unit, the Psychiatry Outpatient Practice for Older Adults (914-997-5970), and a Nursing Home Consultation Program.


NewYork/Presbyterian/Weill Cornell Medical Center in Manhattan (525 East 68th Street, NY, NY): The Institute oversees a Geriatric Psychiatry Clinic and a Geriatric Track for older adults admitted to the inpatient unit of Payne Whitney Clinic of the Weill Cornell Medicine's Department of Psychiatry. It also offers geriatric psychiatry services to primary care older patients of The Irving Sherwood Wright Center on Aging (1484-1486 First Ave, NY, NY 10021; 212-746-7001), a geriatric medicine outpatient service.


The Institute of Geriatric Psychiatry's Faculty Practice: The Practice offers outpatient care to private pay individuals in Manhattan and White Plains.  We use our clinical and scientific experience to provide state-of-the-art treatment for young and older adults.  Our services include a comprehensive evaluation of psychological symptoms, stressors, medical illnesses, disability, and social factors.  We offer neuropsychological evaluation, cognitive remediation, and specialized psychotherapies tailored to the needs of individual patients. These include cognitive behavioral therapy, problem solving therapy, dialectic behavioral therapy, interpersonal psychotherapy, dynamic psychotherapy, and psychotherapy for cognitively impaired patients and for patients with ideas of suicide.
The specialization of members of the Institute's Faculty Practice can be found in their individual webpages: Theodora Kanellopoulos, Ph.D. (https://weillcornell.org/tkanellopoulos, Phone: 914-997-5201), Dimitris N. Kiosses, Ph.D. (https://weillcornell.org/dimitriskiosses, Phone: 646-962-2820; 914-997-4381), Patricia Marino, Ph.D.,(https://weillcornell.org/patmarino, Phone: 914-997-8691), , Jo Anne Sirey, Ph.D.,  https://weillcornell.org/jasirey, Phone: 914-997-4333), Victoria M. Wilkins Ph.D., https://weillcornell.org/vmwilkins, Phone: 914-682-5411).