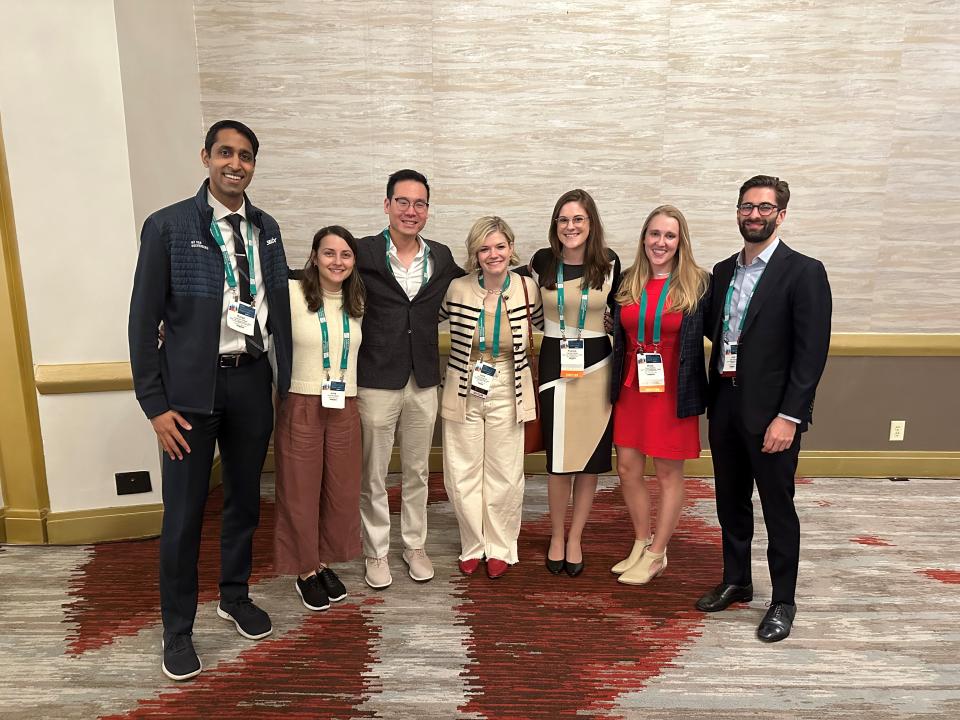 The Weill Cornell Medicine (WCM) one-year, ACGME-accredited Consultation-Liaison Psychiatry Fellowship offers advanced academic and clinical training in consultation-liaison psychiatry, and leads to eligibility for board certification in consultation-liaison psychiatry.
We expect graduates of our program to become leaders in consultation-liaison psychiatry. To this end, we offer intensive training in diverse clinical settings, expert faculty supervision, an extensive curriculum of formal didactics, administrative/leadership experience, opportunities for paper publication and scholarly presentations, and teaching experience with medical students and psychiatry residents. Through close mentorship and our curriculum, Weill Cornell's Consultation-Liaison Psychiatry Fellows will gain and perfect new skills as they gradually transition into independent clinicians.
Curriculum and Rotations
Inpatient work at New York-Presbyterian Hospital, our tertiary/quarternary care hospital, includes consultations to general medical, neurological, and surgical services, as well as consultations to sub-specialty services including 6 intensive care units, cardiology, HIV/infectious disease, inpatient rehabilitation medicine, oncology, and solid organ and bone marrow transplant.
The outpatient experience, comprising approximately 20% of our fellows' time and following a collaborative care model, includes experiences in palliative care, psycho-oncology, transplant psychiatry (heart, kidney, liver), women's mental health, and the general treatment of medically ill patients with psychiatric needs.
Other components of the fellowship include classes and lectures, graduated administrative responsibility, journal club, resident supervision and teaching, and supervised research. The didactic program includes classes in administrative psychiatry, applied neuroscience, DEI/minority mental health, end-of-life psychotherapy, medical ethics, psychopharmacology, and substance use disorders. In addition, there is a comprehensive text review to help prepare fellows for the board examination in Consultation-Liaison Psychiatry.
There is no required call.
Eligibility
Completion of accredited US or Canadian psychiatric residency training program is required.
Please note that additional requirements apply for Canadian applications – you can check the ACGME rules or contact us for more information.
New York state medical licensure is required.
To Apply
Applications are accepted from July 1st to September 15th, with interviews taking place between September and November. 
Applicants should submit the Common Application provided by the Academy of Consultation-Liaison Psychiatry (https://www.clpsychiatry.org/training-career/common-application/), as well as a curriculum vitae and personal statement.
 Please also arrange to have 3 letters of recommendation sent to Dr. Anna Dickerman, and2033@med.cornell.edu. This must include one from your training director, and one from a consultation-liaison attending psychiatrist.
Contact
Program Director: Anna L. Dickerman, MD
Email: and2033@med.cornell.edu
Associate Program Director: Jihoon Ha, MD
Email: jih9045@med.cornell.edu
Program Coordinator: Ms. Monica Fortsch
Email: mof4007@med.cornell.edu
Telephone: (917) 613-1012
Fax: (212) 746-5946