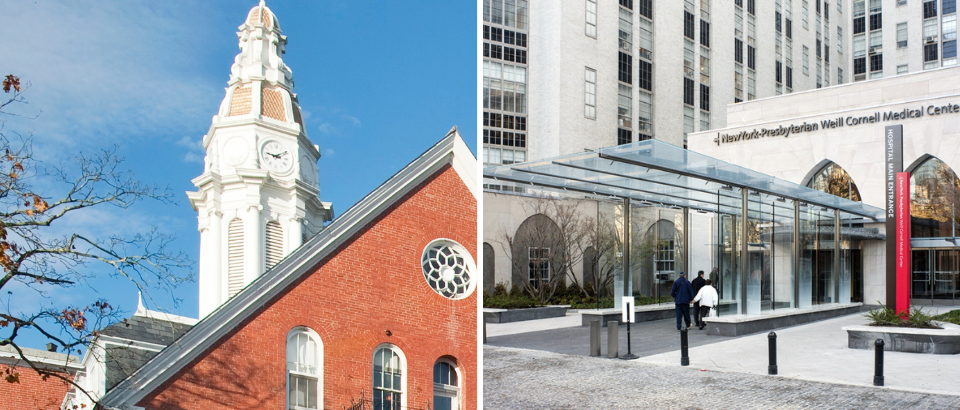 Welcome to Weill Cornell Medicine's Department of Psychiatry, one of the longest-standing and most prestigious academic psychiatry programs in the country. Throughout our rich history, we have been a national leader in clinical care, education, research and scholarship.  
By virtue of our relationship with NewYork-Presbyterian (NYP), we have the largest academic clinical service nationwide, consisting of approximately 300 inpatient beds that include highly specialized units, and diverse ambulatory services across our campuses at NewYork-Presbyterian/Weill Cornell Medical Center on Manhattan's Upper East Side, NewYork-Presbyterian Westchester Behavioral Health in White Plains, New York, and NewYork-Presbyterian Brooklyn Methodist in Brooklyn, New York.  In addition, we have a robust outpatient program through the Weill Cornell Medicine's Physician Organization with over 120 clinicians offering a breadth of expertise and treatment approaches across Manhattan and Westchester.
Our educational and training programs consist of one of the largest and most reputable ACGME-accredited residency programs in general psychiatry; a joint child and adolescent psychiatry residency in collaboration with the department of psychiatry of Columbia Vagelos College of Physicians and Surgeons; a geriatric psychiatry fellowship; an addiction psychiatry fellowship; and a consultation-liaison psychiatry fellowship in collaboration with Memorial Sloan Kettering Cancer Center. Other programs of nationally recognized excellence are our APA-accredited internship in clinical psychology, fellowships in clinical psychology and neuropsychology, postdoctoral research training programs supported by T32 NIH grants and accreddited continuing education programs for psychologists and social workers.
We are host to several internationally recognized research institutes and programs devoted to studying human development across the lifespan including the Sackler Institute for Developmental Psychobiology, Weill Cornell Institute of Geriatric Psychiatry, Personality Disorders Institute, Program for Anxiety and Traumatic Stress, Substance Use and Stigma of Addiction Program and many more. Our research ranges from basic developmental neurobiology, to novel treatment development, to developing and implementing a model program for community delivery of mental health services. 
Our department has a rich tradition of scholarship generated from our DeWitt Wallace Institute of Psychiatry: History, Policy, & the Arts, a unique program with an objective to carry out, encourage and advise scholarship in a broad range of historical topics that are relevant to the present day theory and practice of psychiatry.  The program is also home to the Oskar Diethelm Library, the library of record for American psychiatry and one of the greatest such collections in the world.
We are distinguished by our large, diverse, and accomplished faculty of over 200 full-time and 500 voluntary faculty.  We are also enriched by our collaborations with the clinical and basic science community across Weill Cornell Medicine's other departments and programs including Weill Cornell Medicine – Qatar as by our strategic partnerships with prestigious institutions such as Rockefeller University and Memorial Sloan Kettering Cancer Center.
The next several years will be an exciting time in which rapid advances in the study of neurobiology will be changing our understanding of brain circuitry-syndrome relationships ultimately leading to neurobiologically-informed treatments. These advances will occur in the context of an evolving mental health delivery system.  Building on a tradition of excellence, our program's future initiatives will be aimed at leveraging scientific advances to develop innovative diagnostic tools, treatments and models of care while we continue to deliver state-of-the art care to patients and families and disseminate knowledge through our world-class educational programs.