On the Mind is the official podcast from the Weill Cornell Medicine Department of Psychiatry. Each episode, hosted by Daniel Knoepflmacher, M.D., Vice Chair of Education and Training Director of the general psychiatry residency program, focuses on discussions with renowned professors, leading researchers, and expert practitioners from Weill Cornell Medicine as they discuss the brain, mental health, and important questions on the mind.
Listen below or subscribe to the podcast on Apple Podcasts, Google Podcasts, Spotify or wherever you listen to podcasts.
About the Host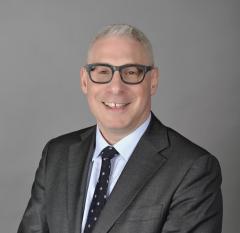 Daniel Knoepflmacher, M.D., is the Director of the General Psychiatry Residency Program at NewYork-Presbyterian/Weill Cornell Medicine and the Vice Chair of Education in the Department of Psychiatry at Weill Cornell Medicine. He brings his unique professional background to his work as a psychiatrist, educator, administrative leader, and consultant. Dr. Knoepflmacher oversees the education, training, and mentorship of psychiatric trainees, where he strives to create a training environment that is inclusive, intellectually stimulating, clinically comprehensive, and collaborative. Additionally, he has worked as a consultant with leaders of external corporate and academic institutions to provide expert counsel on issues related to mental health and management of personnel.