The Richardson Seminar on the History of Psychiatry draws together an interdisciplinary faculty of clinicians, historians, professors, medical students and medical residents, and others for twice-monthly discussions related to the history of psychiatry and the behavioral sciences. Having first convened in the late 1950s, it has the distinction of being the longest-running research seminar of its kind.
Please click here to register for the Fall 2023 seminars on Zoom.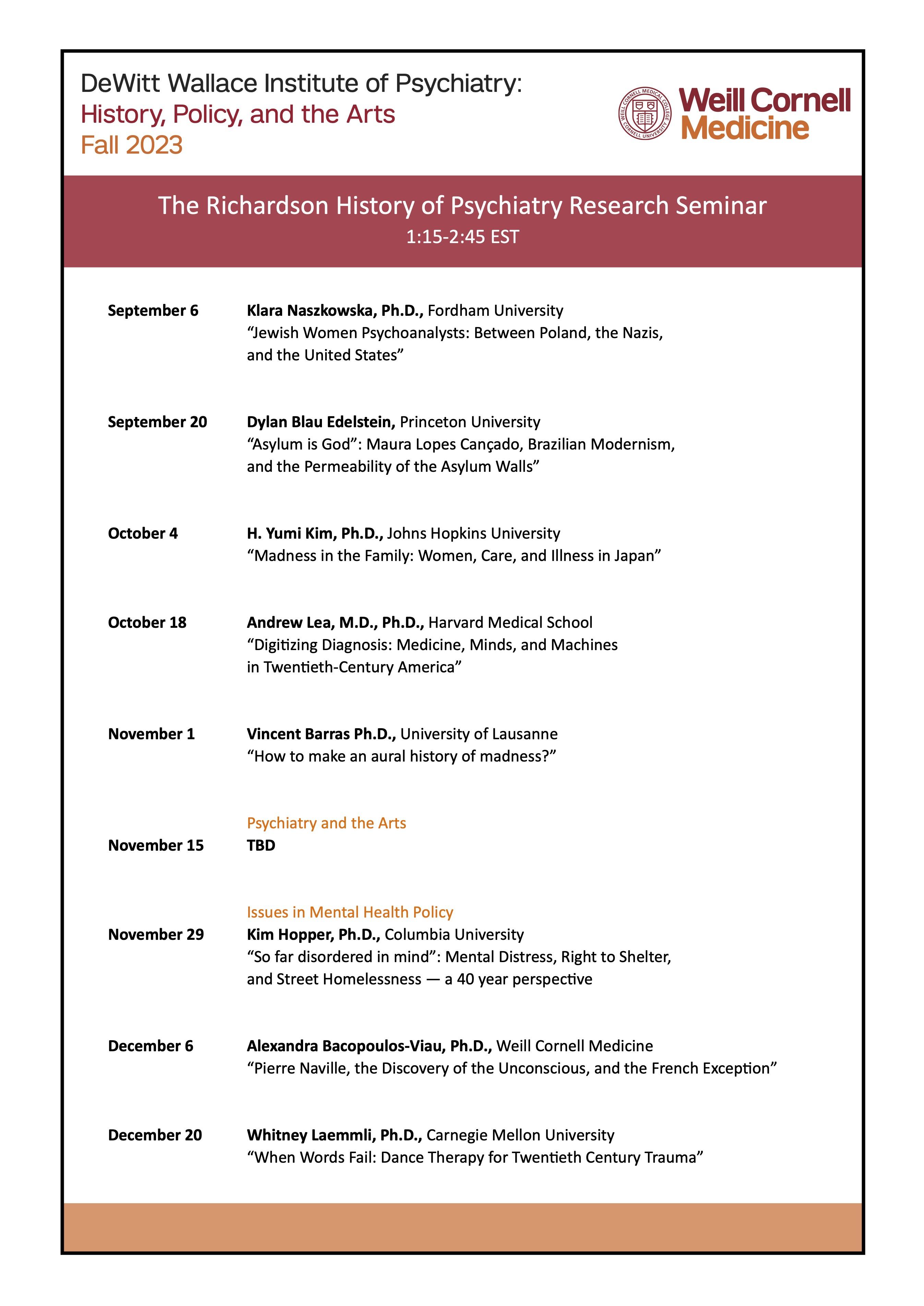 There are no events at this time.