Our Mission
The mission of the NYP-Weill Cornell Medicine Psychiatry Diversity, Equity, and Inclusion Council is to promote a departmental culture in which difference among faculty, trainees, staff and patients is valued and respected (including, but not limited to, difference in race, ethnicity, sexual orientation, gender identity, sex, ability, religious practice, socioeconomic class, citizenship, age and life experience). We are committed to developing practices that champion diversity, equity, and inclusion in areas of patient care, education, professional development and advocacy.  
Council Charge: 
Promote and develop mentoring, recruitment, and retention systems within the department to foster representation of culturally diverse groups in the workforce. 
Develop innovative patient care and education programs, as well as clinical pathways to promote mental health equity in our diverse patient populations, through incorporation of patient input and best practices rooted in cultural sensitivity. 
Review and create educational curricula on diversity for trainees, faculty and staff. 
Liaise with internal offices, other departments of NYP and Weill Cornell Medicine, and community organizations to promote collaborative efforts on diversity, equity and inclusion. 
Engage and empower all members of the department to be responsible in cultivating a supportive, respectful, and inclusive workplace environment.
Foster anti-racist education and practices in our communities, with recognition of the ways in which structural racism negatively affects Black people, Indigenous people, and people of color.
Department of Psychiatry Diversity Council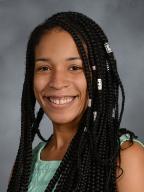 Stephanie Cherestal, Ph.D.
Director, Weill Cornell Medicine Psychiatry Diversity Council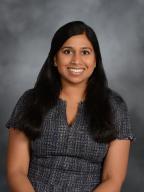 Nisha Mehta-Naik, M.D.
DEI Curriculum Subcommittee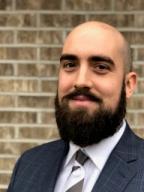 Sam Boas, M.D.
DEI Curriculum Subcommittee
Make Your Match
Welcome Back Event
Acting Internship Award
Department of Psychiatry partnered with medical students to develop the WCM Wellness Qlinic Program, a program providing free mental health care and community outreach to LGBTQ+ populations in need, while also creating education, training, and academic opportunities for students, trainees, faculty, staff.
Hosted Speakers & Faculty Presentations
Grand Rounds: Diversity, Equity, Inclusion related speakers
3/30/22: "Patients' Discriminatory Behavior Towards the Health Care Team:
Creating Safety in the Clinical Space"
A panel discussion with: 
Jean-Marie Alves-Bradford, MD
Associate Professor of Clinical Psychiatry, CUMC
Associate Director for Clinical Services & Director of the Washington Heights Community Service (WHCS), New York State Psychiatric Institute
Director, Columbia Psychiatry's Office of Equity, Diversity and Inclusion
Latoya Frolov, MD, MPH
Assistant Professor of Psychiatry, UT Southwestern Medical Center
Adjunct Assistant Professor of Psychiatry, Weill Cornell Medical College
Renuka Gupta, MD, FHM, FACP
Associate Professor of Medicine, Weill Cornell Medical College
Chief of Medicine, NYP/Lower Manhattan Hospital
Julia Iyasere, MD, MBA
Assistant Professor of Medicine, CUMC
Executive Director, Dalio Center for Health Justice at NYP
Louis I. Piels, Esq.
Chief Respect Officer, NewYork-Presbyterian Hospital
Rebecca Rendleman, MD
3/16/22: "Social (In)Justice and Mental Health"
Ruth Shim, MD, MPH
Luke & Grace Kim Professor in Cultural Psychiatry
Department of Psychiatry & Behavioral Sciences
Associate Dean of Diverse and Inclusive Education
University of California, Davis School of Medicine
3/8/22: "Social Justice Methods and Clinical Practice: The Liberation Health Conceptual Framework"
Dawn Belkin Martinez, PhD, LICSW
Associate Dean, Equity and Inclusion & Associate Clinical Professor
Boston University School of Social Work
Chloe Frankel, LICSW
Lecturer, Boston University School of Social Work
Steering Committee Member, Boston Liberation Health Group
Assistant Program Director, Friends of the Children – Boston
1/5/2022: "Microaggressions: How do they Impact the Academic Environment for Health Professions Trainees?"
Darin Latimore, MD
Deputy Dean, Chief Diversity Officer
Associate Professor, General Internal Medicine
Yale School of Medicine
10/28/20:"Challenges to Evidence-Based Practice in Indigenous Community Mental Health"
Joseph P. Gone, PhD
Professor of Anthropology and of Global Health and Social Medicine, Harvard University
9/30/20:"Stereotype Threat and Identity Threat - The Science of a Diverse Community"
 Professor Claude Steele, PhD
Professor of Psychology, Stanford University
9/23/20: "Controversies in Treating Transgender Children and Adolescents"
 Jack Drescher, MD
Clinical Professor of Psychiatry, Columbia University
Adjunct Professor, New York University
Training & Supervising Analyst, W.A. White Institute
DeWitt Wallace Institute of Psychiatry Lectures
Craig L. Katz, M.D. & Sarah MacLean, Mount Sinai Health System

January 29, 2020: Issues in Mental Health Policy
David M. Hernandez, Ph.D., Mount Holyoke College
"Smothering Asylum: Kids, Cages, and Political Currency in Migrant Processing"
December 4, 2019: Violence and the (Black) Brain: Law and Order Politics and the Biomedicalization of Urban Rioting and Violence, 1960-1975
Udodiri R. Okwandu, doctoral student, Harvard University
November 21, 2018: The Legacy: political protest and the denial of history
Jacqueline Rose Ph.D., Birkbeck University of London
Awards and Recognition
2020 WCM Dean's Diversity & Healthcare Disparity Research Award – Jack Keefe, Ph.D.
2020 Pioneers in Diversity Awards: The Bruce Laine Ballard, M.D. Award for Excellence in Mentorship
New York Presbyterian Westchester Behavioral Health's Multicultural Behavioral Healthcare Workshop Series
New York-Presbyterian Westchester Behavioral Health's Multicultural Behavioral Healthcare Workshop series is led by a steering committee of psychologists, psychiatrists, and social workers, geared towards providing skills, strategies, and resources for delivering culturally responsive care to the patient population at NYP. Topics covered during these quarterly workshops include strategies and resources for providing culturally responsive clinical assessments and interviewing of symptoms, as well as the delivery of culturally informed interventions. Topics during the 2022 - 2023 year include: treatment with different racial/ethnic groups, working with sexual and gender minority patients, and navigating religion and spirituality in treatment. 
During each structured workshop, educational materials are read or viewed, analyzed, and processed, and resources are made available to all attendees interested in incorporating the skills taught in their clinical work! Feedback is also collected regularly to ensure workshops are experienced as productive and welcoming to all, and topics include those that attend are interested in learning more about. While this workshop series is organized and run by a steering committee composed of clinical staff and faculty at NYP/Weill Cornell and geared towards clinical practice, all staff and faculty (including non-clinical staff and voluntary faculty) who are interested are invited to intend! 
Meeting quarterly this year on the following dates: September 21, 2022; October 19, 2022; January 18, 2023; April 19, 2023; June 21, 2023 - 3:00 – 4:30pm from 3:00-4:30pm.
Email Stephanie Cherestal (stc9102@med.cornell.edu) for the Zoom Link
Weill Cornell Medicine's Diversity Reading Groups
The goals of this group are:
Improve knowledge and awareness of diversity, equity, and inclusion (DEI) topics as they pertain to psychiatry.
Provide a structured and safe

environment 

to discuss DEI topics in the workplace.
Spark interest in future conversations and actions surrounding DEI in our department.
Selected Topics:
Professionalism and DEI (11/5/2021)
Biased Language in Presentations and Documentation Led by PGY4 Dr. Marty Ahern (2/11/2022)
Discussion of "NYP Patient and Visitor Abusive/Discriminatory Behavior Policy" Led by PGY4 Dr. Clark Johnsen (4/29/2022)
For more information or an invitation, please email Sam Boas, M.D. at sjb2010@med.cornell.edu.
NewYork-Presbyterian Hospital Inclusion Groups
Semi-structured, open forums for the celebration of the diversity of NYP's staff and for the strengthening of NYP's commitment to providing a safe space for all. The New York Presbyterian Inclusion Groups take place on both the Weill Cornell and Westchester Behavioral Health Center campuses, and meet on a monthly basis to discuss topics such as race, ethnicity, sexual orientation, gender, bias, and allyship. This forum is multi-disciplinary, in that staff across disciplines within the hospital are invited to attend and participate, including staff from the psychiatry, nursing, social work, food/nutrition, psychology, and maintenance departments, to name a few! These Inclusion Groups are led by a steering committee of multi-disciplinary staff and faculty members who structure each monthly discussions around various topics – a few involving clinical work with patients, many surrounding interpersonal encounters within the workplace, and some topics geared towards issues that staff might be struggling with on a personal basis as it relates to diversity and inclusion. Attendees are encouraged to enter this "brave space" together in order engage in these at times challenging discussions, and all voices and perspectives are welcome!  
Meeting information: 
Meeting times are campus dependent - reach out to Nina Guercio and NYP Inclusion Leaders for invitation.