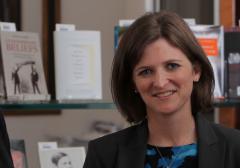 Mentoring is critical at every level, and the Weill Cornell Medicine Department of Psychiatry lucky to have many empowering mentors and faculty helping to propel the department as a leading institution in  psychaitric care, research, and education.
We thank Dr. Julie Penzner, Director of Residency Training in Psychiatry.
Dr. Penzner's favorite part of her job is getting to know each group of Weill Cornell psychiatry residents.