October 30, 2023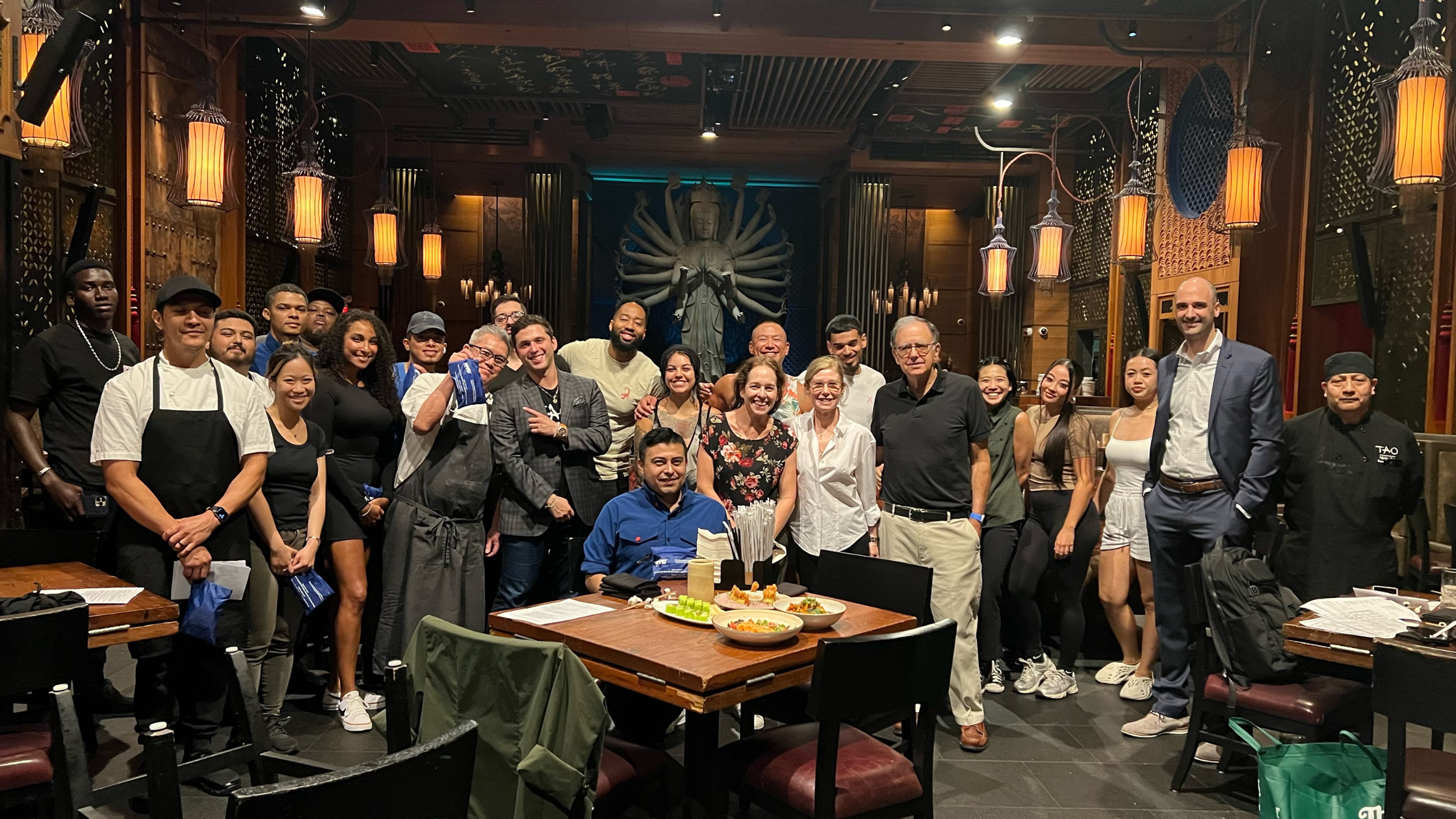 In March of 2023, the FDA's approval of Naloxone, often referred to as Narcan, for over-the-counter sale marked a pivotal decision for treating the opioid epidemic in the United States. While barriers still exist in ensuring widespread access to this life-saving medication, the immediate implications of this regulatory change cannot be underestimated.
Can Narcan training contribute to overcoming the stigma of addiction?
The Weill Cornell Medicine Program for Substance Use and Stigma of Addiction, under the leadership of Dr. Jonathan Avery, Vice Chair for Addiction Psychiatry at Weill Cornell Medicine, has expanded its Narcan training initiatives following this change in access. The trainings have been well received by New York City organizations, including Brooklyn Public Library, The Whitney Museum and Tao Hospitality Group, demonstrating the spectrum of supporters for this life-saving treatment.
The program has continued to partner with Robin Kellner and John Sicher who tell the story of Robin's daughter, Zoe Kellner, to help overcome the stigma associated with substance use disorder and offer free Narcan kits for training sessions throughout New York City. Robin and John highlight the importance of Narcan availability. "Too many people have yet to realize that everyone needs Narcan. It belongs in our medicine cabinets, workplaces – everywhere," Kellner emphasizes. As these trainings gain momentum, they contribute to our compassion for and undstanding of opioid overdose. 
What does the Narcan training program entail?
Each of these Narcan training programs comprises two vital components. The first focuses on understanding the stigma associated with substance use disorders. "We all know how stigma can interfere with good medical treatment. But stigma also interferes with extending compassion and humanity to family members and folks within our communities," shares Kellner. These training sessions aim to dismantle the stereotypes and biases that surround addiction, encouraging empathy and understanding.
The second component of the training programs equips individuals with the knowledge and skills needed to administer Narcan effectively in an emergency. Quick administration is critical, as timely intervention with Narcan can mean the difference between life and death for someone experiencing an opioid overdose. By educating the public to identify and intervene in an opioid overdose, these programs are creating a more compassionate and knowledgeable community.
How does Narcan training impact those involved?
In addition to inspiring participating organizations, Narcan trainings have been a source of inspiration for the trainers themselves. Weill Cornell Medicine student, Evan Balmuth, who assisted in several of the recent trainings, shared how the sessions have impressed upon his ideas of addiction medicine. "The trainees' stories about how overdoses and addiction have affected themselves, their families, and their communities have inspired me to pursue further education in addiction medicine and get involved in novel harm reduction initiatives," he shared.
Weill Cornell Medicine Psychiatry resident, Dr. Jenny Makovkina, expressed that "as someone who plans to specialize in addiction psychiatry, it was exciting to directly connect with the NYC community and take part in this important public health initiative." Through the training and sharing of stories, she noted that the program "goes a long way to destigmatize addiction and get people interested in using Narcan to potentially save someone's life."
Other training program contributors included Drs. Mashal Khan and Miranda Griener and Weill Cornell Medicine students Sarah Wozniak and Meghan Davis.
What are the next steps in treating the opioid epidemic?
The Program for Substance Use and Stigma of Addiction is making tremendous strides in overcoming stigma to improve the quality and access of substance use treatments. Under the leadership of Dr. Avery, the program continues to work on a variety of training tools for care providers and programs for patients and families.
In medical student education, students have seen the introduction of substance use and stigma related topics in core curriculum. With the growing need for more non-stigmatizing treatment and resources, Weill Cornell Medicine students offer a harm reduction initiative for students interested in learning more. "Weill Students for Harm Reduction (WiSH) is a student group and student-run free clinic offering care for patients with substance use disorders; the students leading our education arm are currently rolling out a novel harm reduction elective for first year medical students," shared Balmuth.
Weill Cornell Medicine remains dedicated to advancing initiatives in the ongoing movement to provide and teach leaders of high-quality care that advances the movement to overcome the stigma of addiction.