October 14, 2022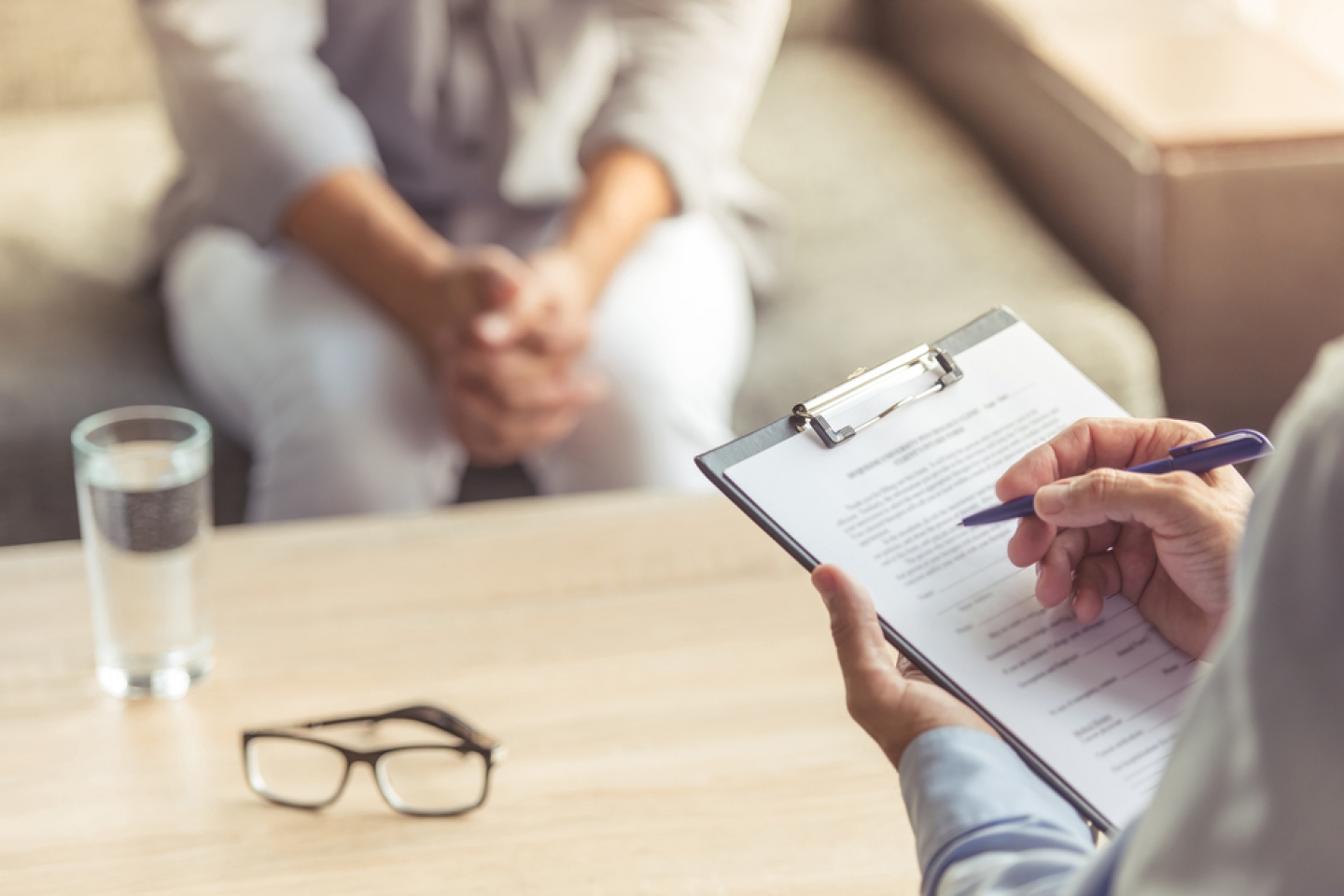 NewYork-Presbyterian Hospital has instituted a Borderline Personality Resource Center, which provides assistance to patients and their families all over the country. The Resource Center was created in the memory of Pamela Tusiani, a young woman who lived with borderline personality disorder (BPD). The Center's mission is to educate those affected by the disorder and connect them to treatment and support in their state or locality.
Christine Carre, Coordinator of the Center and a private mental health practitioner, maintains its comprehensive database of treatment resources for patient and families and responds to inquiries from such far-flung areas as rural Kentucky and remote communities in Alaska.
"It isn't always easy to find treatment, as there are relatively few BPD experts," says Carre. New York State has a wealth of resources, but that is not the case in less populated areas.
What is BPD?
A personality disorder is a diagnostic indication of an individual's deficits in self-identity and self-direction, leading to problems in relating to others—most notably a lack of capacity for empathy and intimacy.
BPD is a specific personality disorder characterized by negative emotions such as anger, self-loathing, poor emotion regulation leading to anger outbursts and antagonistic relationships with others.
Specifically, the signs and symptoms of BDP may include the following:
Mood instability
Intense, unstable relationships
A poorly developed sense of self
Extremes of feeling
Self-harm
Suicidal thoughts or attempts
Uncontrolled anger
Sexual behavior issues
Substance use
The challenges to development during adolescence of emerging sexuality, the demands for scholastic development and growing needs for friendships and acceptance by others can lead to borderline personality disorder in its adult form. When borderline personality disorder emerges during adolescence, it creates intense concern and emotional disruption in the family. At this point, treatment is often sought for the affected adolescent, and the family may profit from psychoeducation and support. Referrals for family support are available from the Resource Center.
"The disorder interferes with a person's relationships and sense of identity," says Dr. Philip Wilner, Senior Vice President and Chief Operating Officer at NewYork-Presbyterian Westchester Behavioral Health Center and Executive Vice Chair of the Department of Psychiatry at Weill Cornell Medicine. Without proper care, some may find it difficult to function in daily tasks at work or with family and friends.
As with most illnesses, the symptoms of BPD can be mild, moderate or severe, Dr. Wilner says, and the prognosis can be expected to break out in thirds accordingly: "With treatment, some do well; time and maturation are on their side. Some get better over time. But some—those with severe symptoms—may experience a disease course that doesn't improve," even with optimal treatment and family support.
The characterization of mood fluctuations and instability can cause difficulty when trying to arrive at a diagnosis. By creating a strong relationship with their psychiatrist, patients can move more quickly toward management or recovery.
Due to some overlapping symptoms, BPD can sometimes be confused with bipolar disorder. There is an important distinction between the two conditions: People with bipolar disorder tend to respond well to medication, while those with BPD do not. The good news is that several highly effective, non-pharmacologic treatments are available to BPD patients and their families.
Therapies that work
Psychotherapy is effective for a majority of people with BPD. There are several different specialty treatments that have been developed and proven effective for patients with BPD:
Dialectical behavioral therapy (DBT) is a specific type of cognitive behavioral therapy. Practitioners of this type of therapy teach both patients and families the skills needed to cope with and change self-destructive behaviors. DBT stresses acceptance of the patient's experience to balance the process of changing negative behaviors.
Interpersonal psychotherapy (IPT) is a short-term approach that centers on resolving interpersonal problems and relieving symptoms. IPT helps people with BPD understand their emotions as social signals and use that understanding to improve their relationships.
Transference-focused psychotherapy (TFP) works by using the therapeutic relationship itself to change how BPD patients relate to others. This process may help to identify problematic thoughts and feelings, model healthier behaviors and improve social interactions.
These specialty treatments for BPD may not be available in all areas of the country. Central to all treatment for BPD is a structured and consistent approach to reducing symptoms and helping the individual realize some level of work/professional functioning and satisfaction in relations with others.
Resources for patients and families nationwide
If you or a loved one has BPD—or if you suspect as much—do not hesitate to visit the Borderline Personality Resource Center's website, which operates under the aegis of the Department of Psychiatry at Weill Cornell Medicine.
Another resource, the Personality Disorder Institute (PDI), is Weill Cornell Medicine's research center focused on personality disorders, also under Psychiatry. As the PDI's newly appointed director, Dr. John Clarkin replaces Dr. Otto Kernberg, the Institute's founding director, who has recently transitioned to professor emeritus status. As a national leader in the phenomenology and treatment of personality disorders, Dr. Clarkin will ensure continuity in the mission and productivity of the PDI—welcome news for every patient and family dealing with BPD and other personality disorders.
View the Original Article on the Weill Cornell Medicine Health Blog here.