February 1, 2023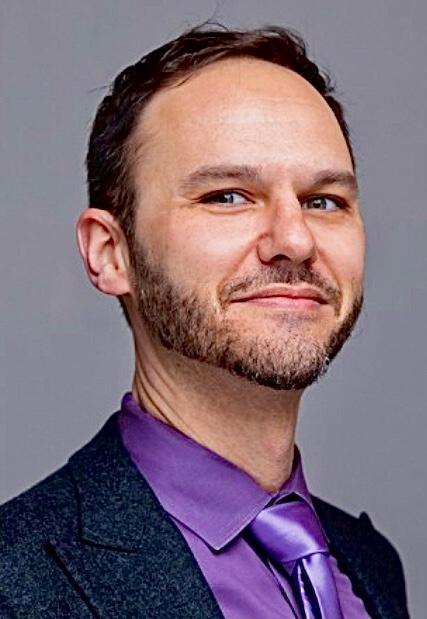 The Weill Cornell Medicine Department of Psychiatry continues to grow its leadership team with the addition of Leonardo V. Lopez, M.D., as Vice Chair for Inpatient Services effective February 1, 2023. In this new role, Dr. Lopez will be responsible for collaborating with NewYork-Presbyterian leadership to contribute to the development, implementation, and ongoing oversight of the psychiatry inpatient hospital services at NewYork-Presbyterian/Weill Cornell Medical Center, Westchester Behavioral Health, and NewYork-Presbyterian Brooklyn Methodist. He will also collaborate with the Chief Medical Officer at Gracie Square Hospital, to integrate their clinical services into the planning, development, and implementation of our behavioral health service line policies, procedures, and practices.
Dr. Lopez is a summa cum laude graduate of Columbia University, where he studied mathematics and physics. After spending several years teaching high school mathematics in New York City, Dr. Lopez enrolled in Northwestern University School of Medicine, where he received his medical degree after being inducted into the Alpha Omega Alpha Honors Society. Dr. Lopez completed an internship in Neurology at Weill Cornell Medicine before switching his field of study to psychiatry. He completed a residency and chief residency at the Zucker Hillside Hospital/Hofstra-Northwell School of Medicine, and subsequently completed a research fellowship in schizophrenia at the same institution under the mentorship of Dr. John Kane. After completing his fellowship, Dr. Lopez assumed leadership of one of the hospital's primary residency teaching units, as well as assuming the role of Director of Research Operations.
After four years at Zucker Hillside Hospital, Dr. Lopez joined the faculty of New York University Grossman School of Medicine, taking the position of Director of Inpatient Psychiatry at NYC Health + Hospitals Bellevue in March of 2018. In this role, Dr. Lopez managed a 7-unit, 188-bed service caring for New York's most marginalized patients, with services including medical psychiatry, co-occurring disorders, and cross-cultural psychiatry. He was promoted to Assistant Chief of Psychiatry in 2020 and Associate Chief in 2021, and in September of 2021 also assumed leadership of the hospital's 2-unit, 68-bed service for patients currently in the custody of the city's Department of Corrections. He has also worked since 2019 as the Associate Director of Interventional Psychiatry, overseeing a 6-fold increase in the volume of ECT treatments in 3 years as well as the introduction of ambulatory ECT and intravenous ketamine therapy for treatment-resistant depression.
Dr. Lopez has won numerous awards for his contributions to clinical care and education, including the American Psychiatric Association's Irma Bland Award for Excellence in Teaching Residents; NYC Health + Hospitals 2019 Award for Excellence in Performance Improvement among Acute Care Services; NYU Psychiatry's Clinical Mentor of the Year Award in 2022; and Bellevue Hospital's 2022 Physician of the Year. 
We look forward to Dr. Lopez's role on our leadership team and advancing initiatives within our inpatient services.