December 19, 2019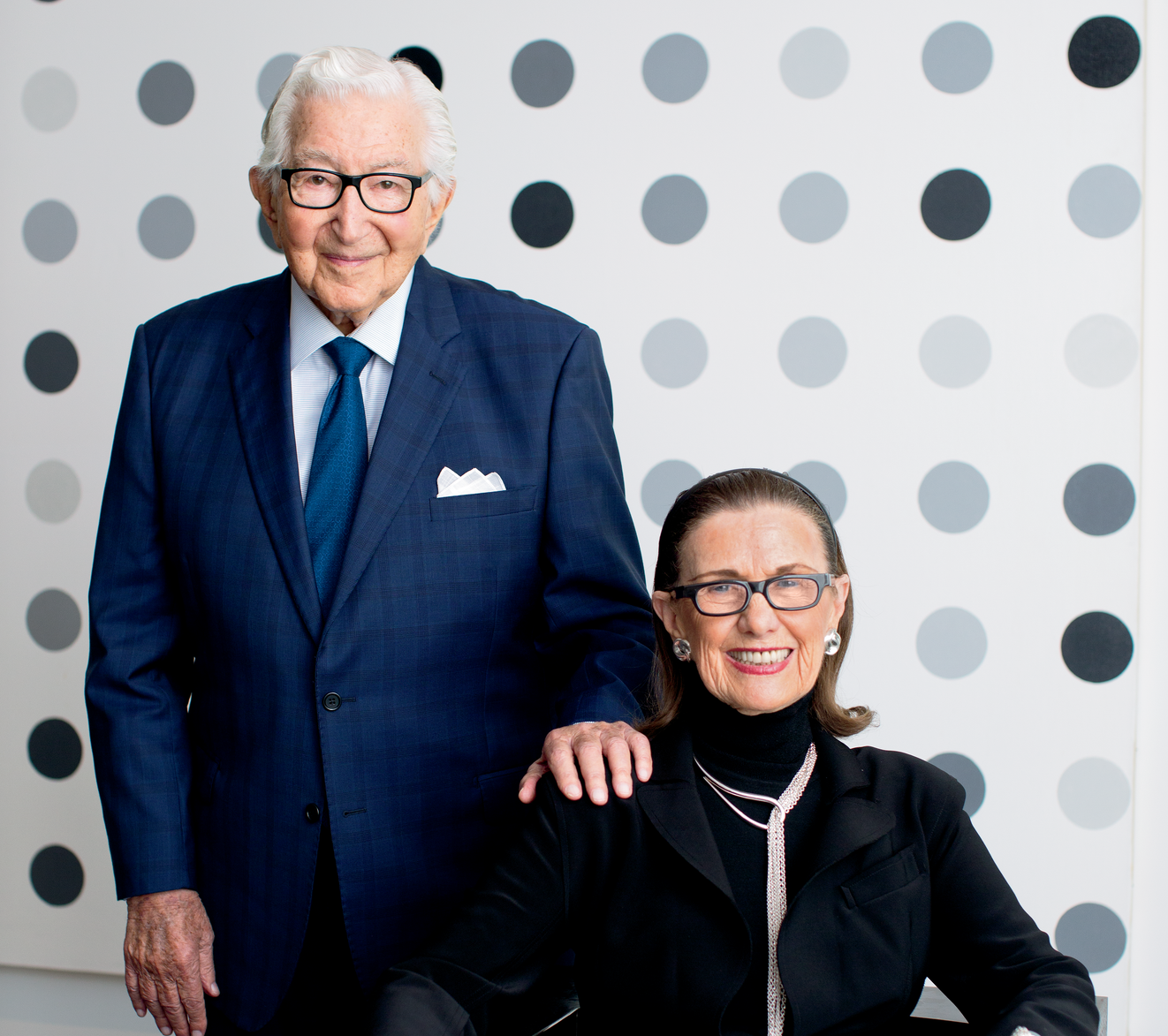 A generous gift from Dr. Aaron and Betty Lee Stern will enable the Department of Psychiatry to build a comprehensive program that will use psychodynamics to treat patients with pathological personality disorders.
The Sterns' $5 million gift will endow a professorship, a postdoctoral research fellowship and a prestigious visiting professorship within the Aaron Stern, MD, PhD Program in Psychodynamic Psychiatry in the Department of Psychiatry.
"This gift offers us the opportunity to educate fellow physicians and communicate to people who are not part of the medical core, to bring awareness to these personality disorders," says Dr. Stern.
Dr. Stern's motivation to establish this program is inspired by his longtime interest in personality disorders, most notably, narcissistic personality disorder. The couple's gift to Weill Cornell Medicine was inspired by Dr. Stern's gratitude for the extraordinary care he received following a medical episode that required cardiac resuscitation.
"I felt a strong bond with Weill Cornell Medicine after doctors there saved my life," says Dr. Stern, an accomplished psychoanalyst and longtime educator at Columbia University Irving Medical Center. "I was impressed by and grateful for the treatment I received."
Dr. Stern's career has focused on narcissistic personality disorder, in which people suffer from grandiosity, preoccupation with success and power, a sense of entitlement and an overall lack of empathy. They often exploit others for personal gain and their behavior places a significant burden on their families and the communities in which they live and work.
"Over the course of my career, as a teacher, clinician and researcher, I was always motivated to try to help people understand the human condition and shed light about themselves to make their lives more meaningful," says Dr. Stern. "In everything I do, I'm a teacher."
Dr. Stern is the author of the 1979 book "Me: The Narcissistic American," which focuses on narcissism as an inborn trait and its destructive consequences.
What interests Dr. Stern, he says, are people, and what he can learn from them. "I think the greatest part of my learning has come from my patients. It's such a privilege to have people trust you with the most intimate things in their life and want to share that with you."
Dr. and Mrs. Stern believe that giving back – through philanthropy and volunteering – is an important part of personal and professional development.
"Giving back to support others is the essence of what we believe to be important," says Mrs. Stern. "We're proud to be able to support an institution whose science, education and care truly benefit patients."
For potential donors, Dr. Stern offers this advice: "Look inward, find where your interests and your identity lie, and contribute as an extension of who you are. Remain involved and become a part of the philanthropy."